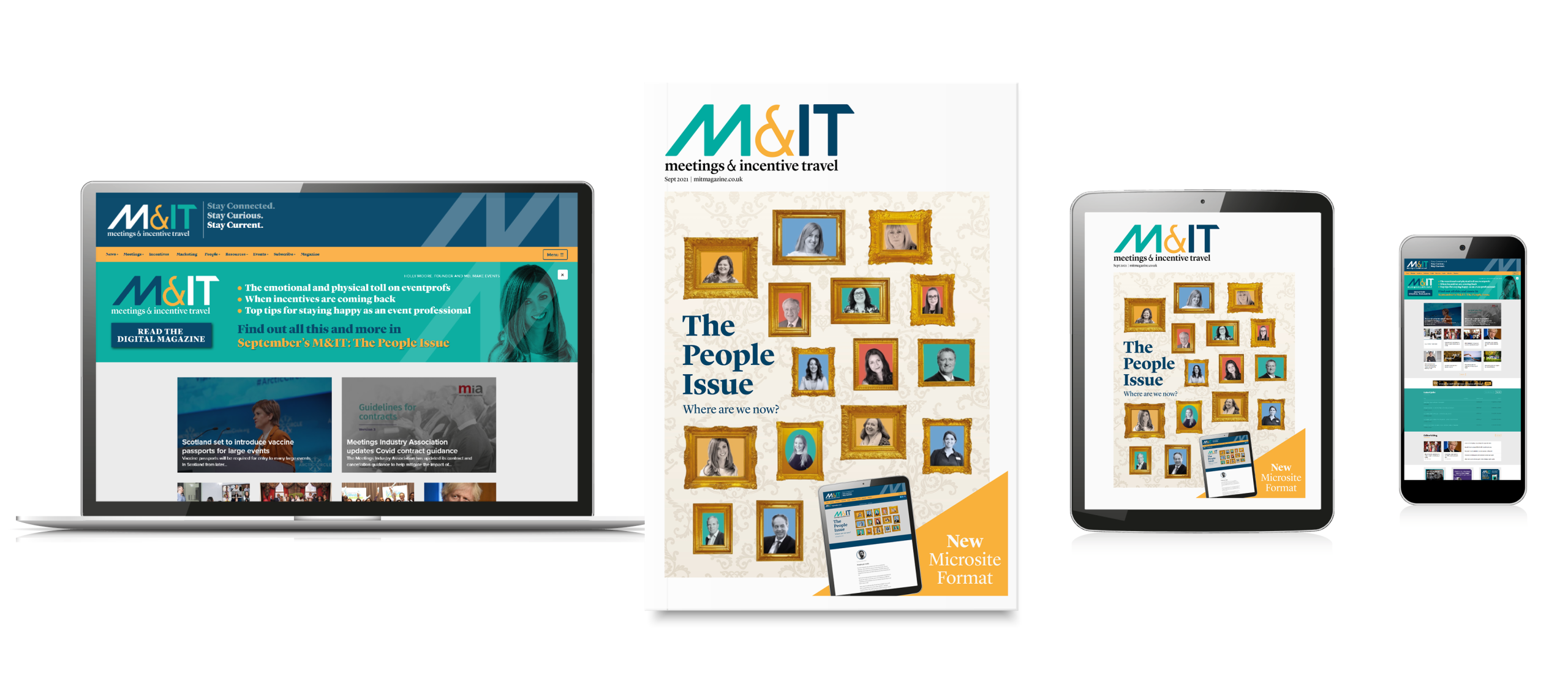 Published two times per annum, Meetings & Incentive Travel the UK's most popular meetings magazine with industry buyers.
Circulated to a carefully targeted audience of corporate, association and intermediary event organisers throughout the UK. Every issue is sent to requested readers and the top event industry agencies – representing 85% of the total circulation.

Unlike other meetings magazines, M&IT is not sent free of charge to suppliers or advertisers - only to supplier subscribers and advertisers who request voucher copies - ensuring the highest quality buyer penetration.
---
UK circulation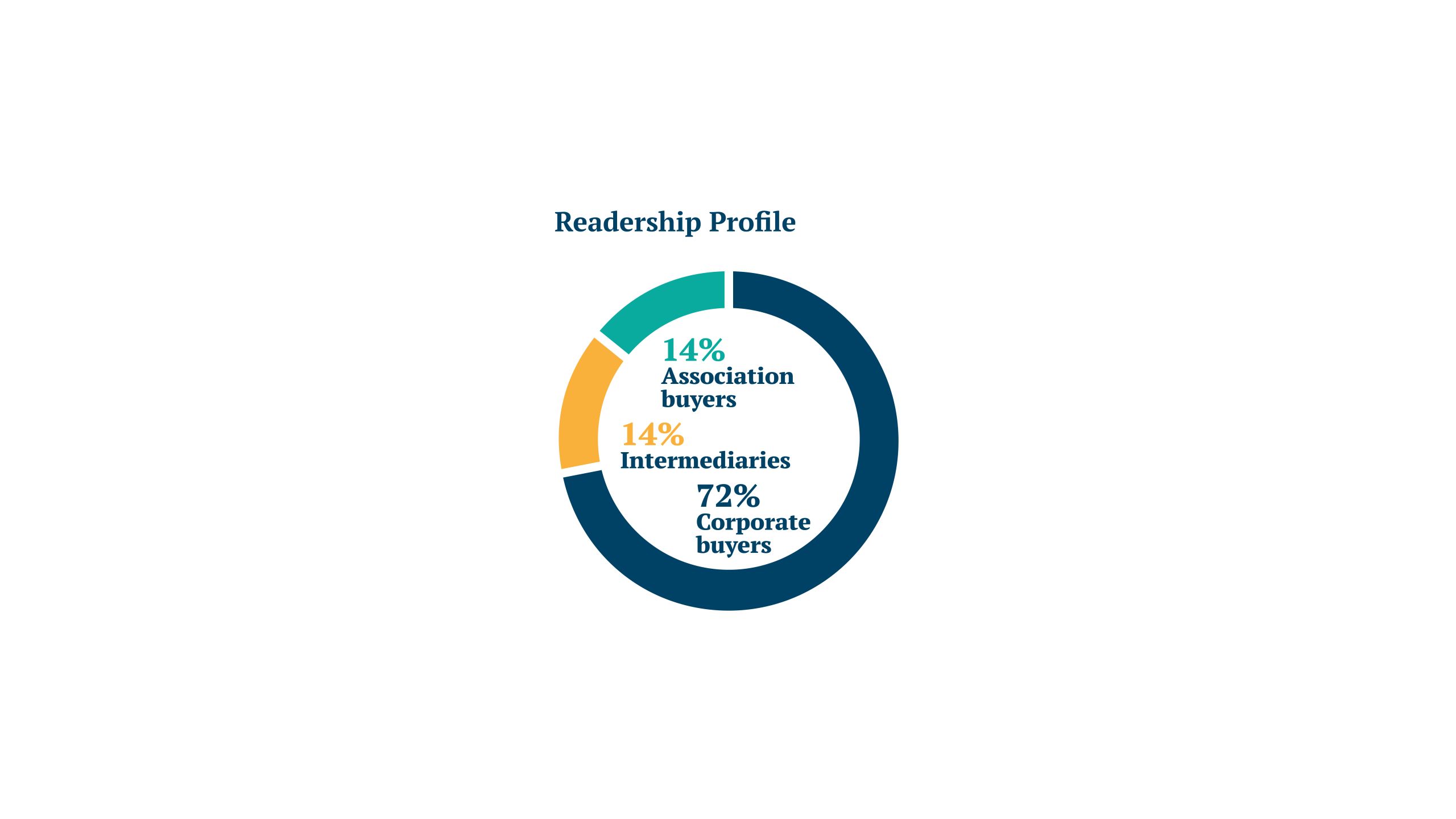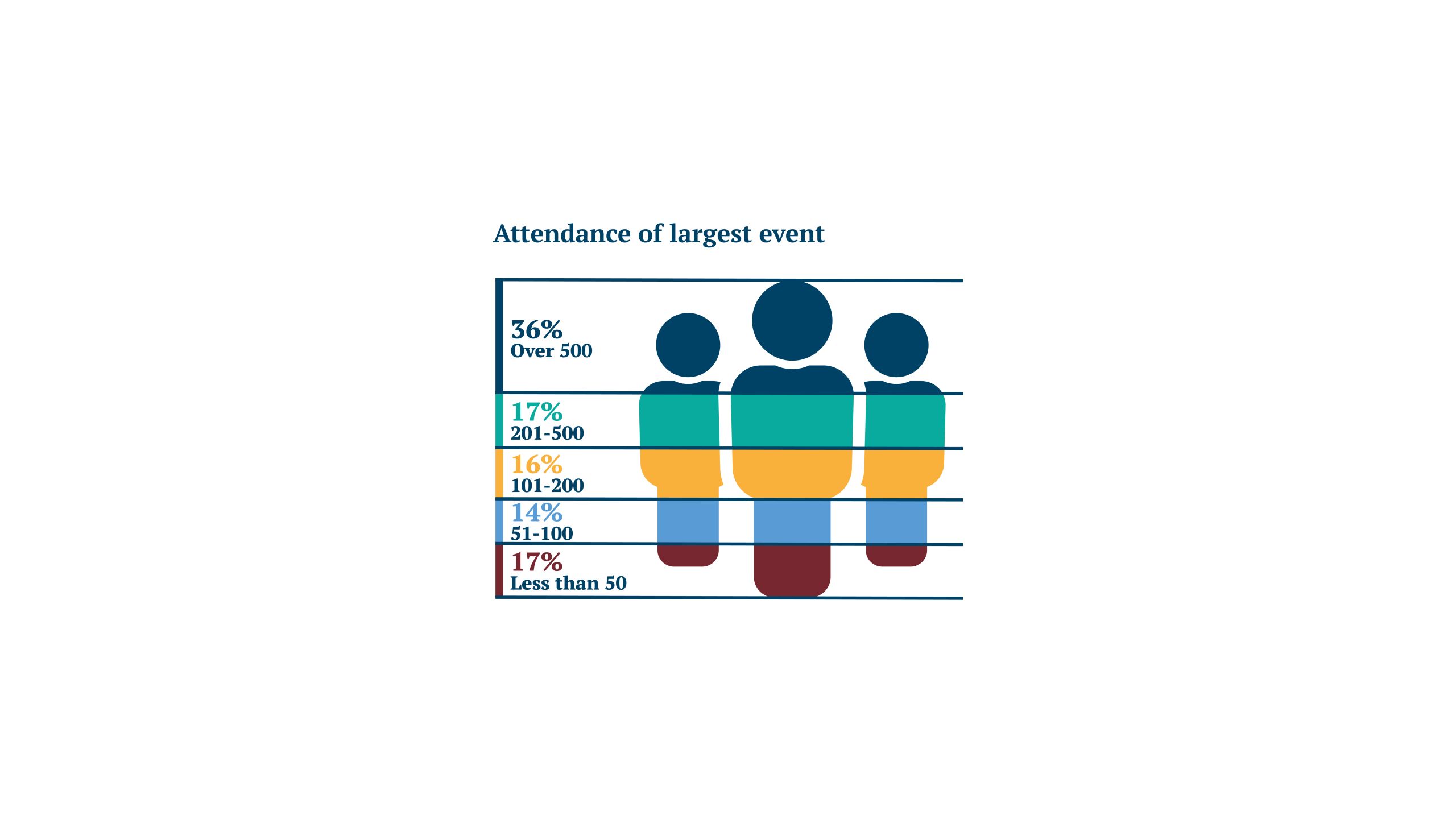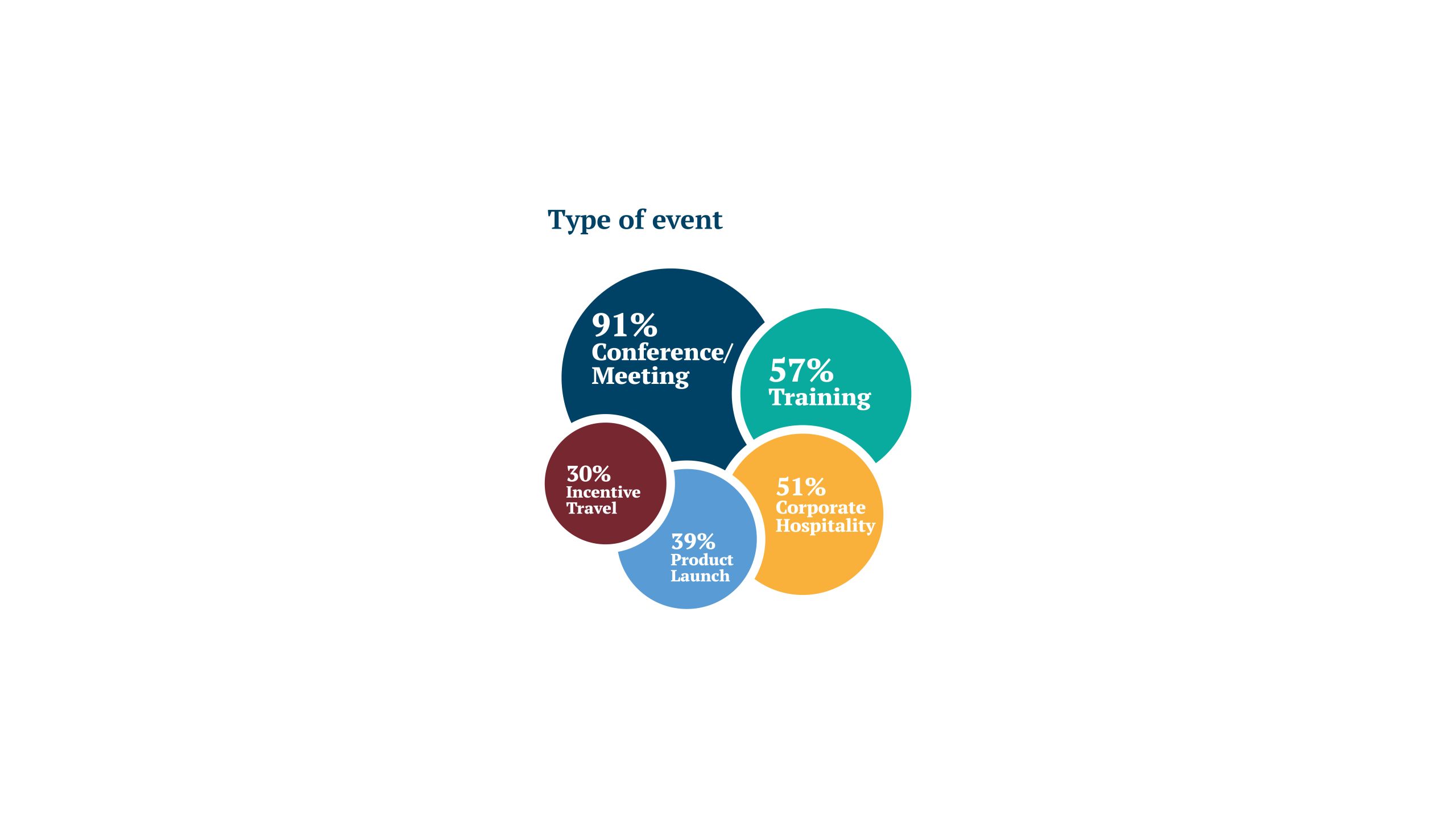 Item 1 of 4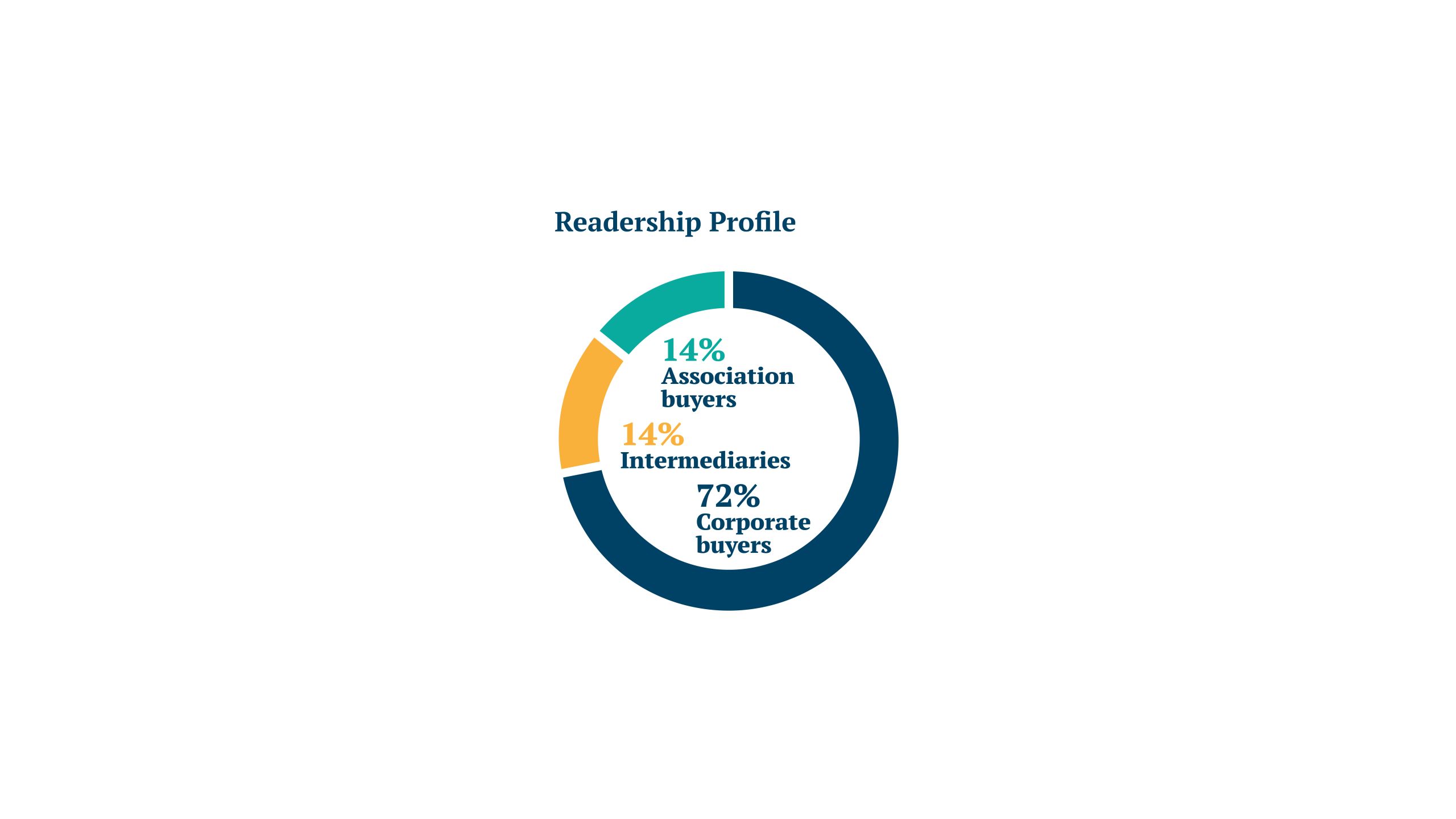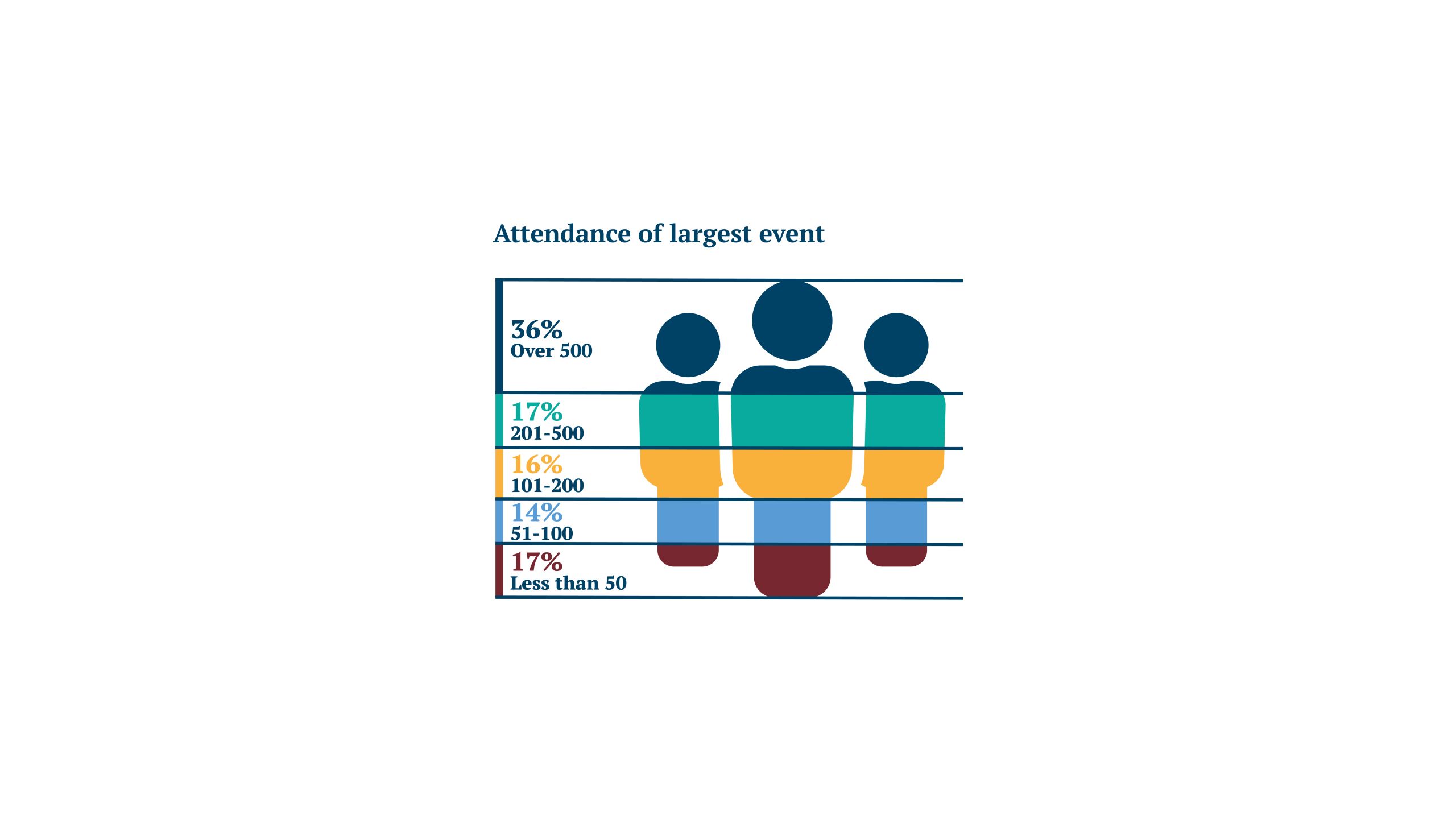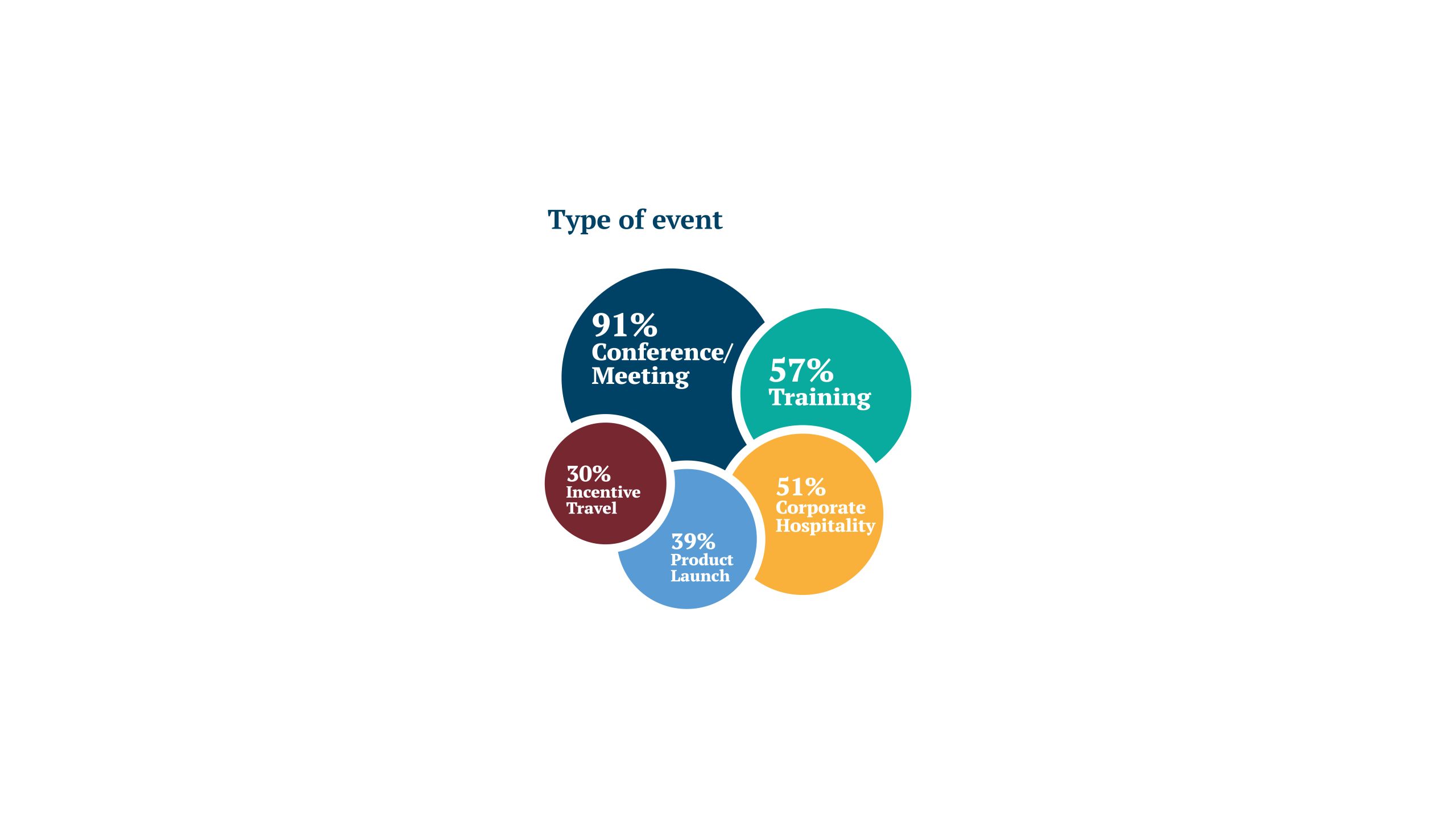 "Really good issue – your content is off the scale on this one – bright, lively and relevant. On the pulse."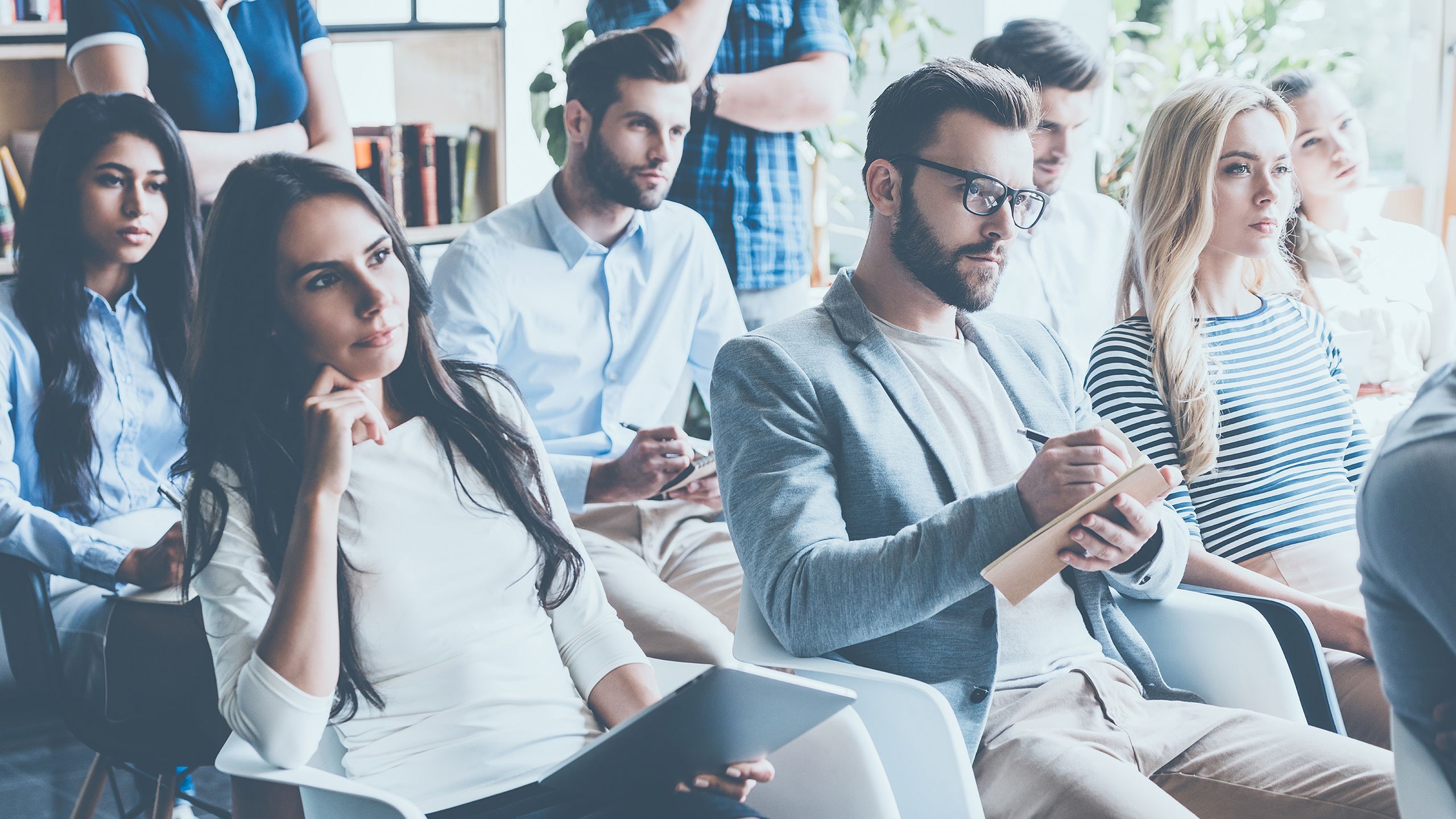 Digital Edition Opportunities
The M&IT digital edition is an online version of our traditional print issue but is presented in a more immersive and interactive format. Alongside our indepth editorial features, analysis and destination reports it offers the opportunity to create dynamic advertising opportunities to showcase your promotional message with the use of live links and video. Sent out 4 times a year it is delivered to the inbox of 19,000 requested readers. It is also hosted in the M&IT archive.
Advertising in the Digital edition is run of site so your advert will appear periodically across each story ensuring maximum exposure of your message.
Digital Sponsored supplements
Sponsored supplements are the ideal way to promote your destination. These are high quality, bespoke sales messages, written by our experienced editorial team to meet your requirements. Digital supplements can also include promotional video and links to your own website.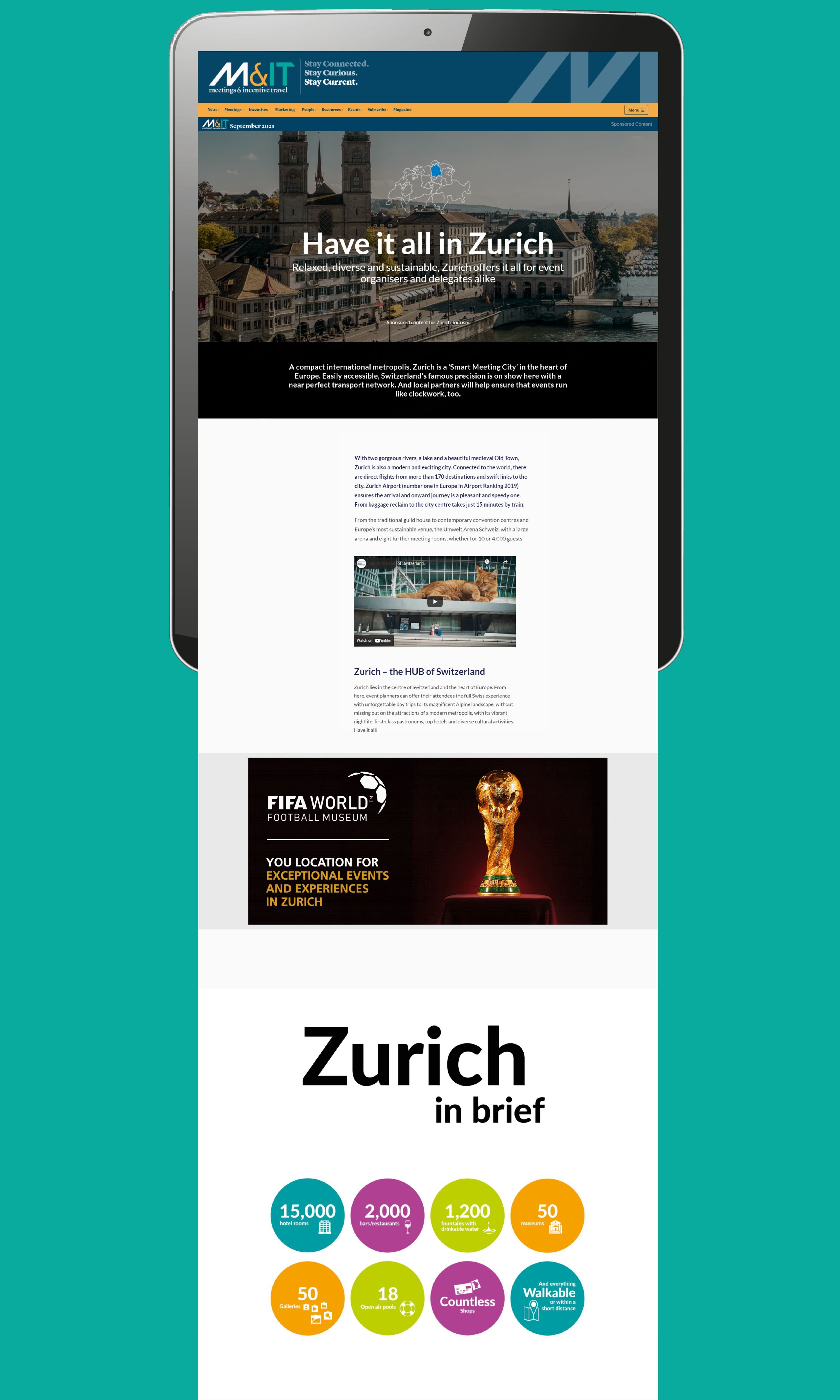 Print Magazine Opportunities
The M&IT print edition is written by our highly experienced editorial team. It offers evergreen content with comprehensive analysis and comments on the key issues facing the industry as well as in-depth destination reports. Sent to 16,000 requested readers.
Sponsored Content (print)
Advertorials are designed to look like an editorial page with colour photographs.
The client has full editorial control and copy can be written by the client or by a member of the experienced M&IT editorial team.
Sponsored supplements
Sponsored supplements are the ideal way to promote your destination. These are high quality, bespoke sales messages, written by our experienced editorial team to meet your requirements.
Available as 4, 6 or 8 page supplements or larger on request.
Special promotions
M&IT also offers advertisers the chance to opt for high impact special promotions in selected issues. These vary from personalised belly bands, gatefolds, barndoor and cover flap promotions.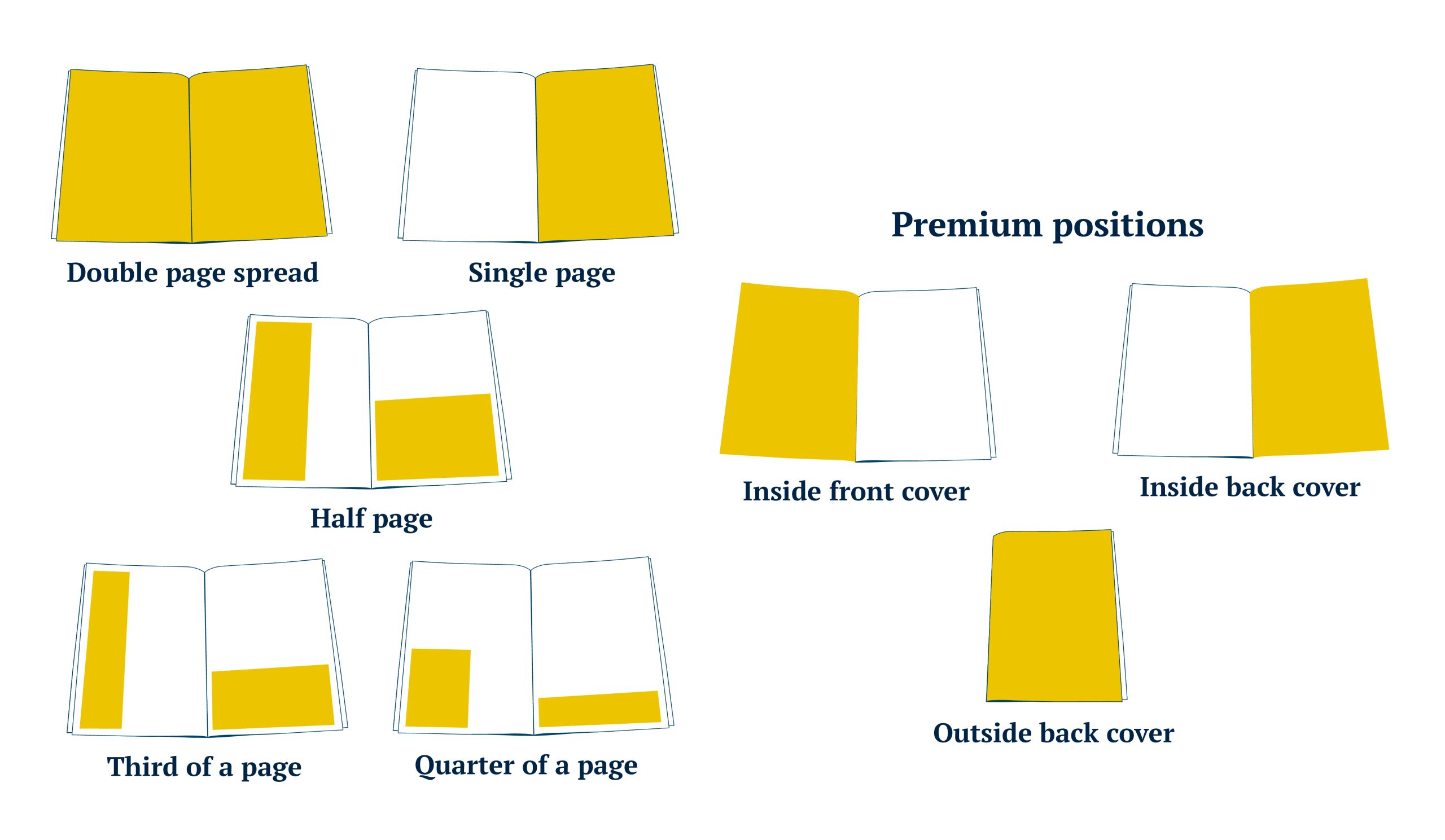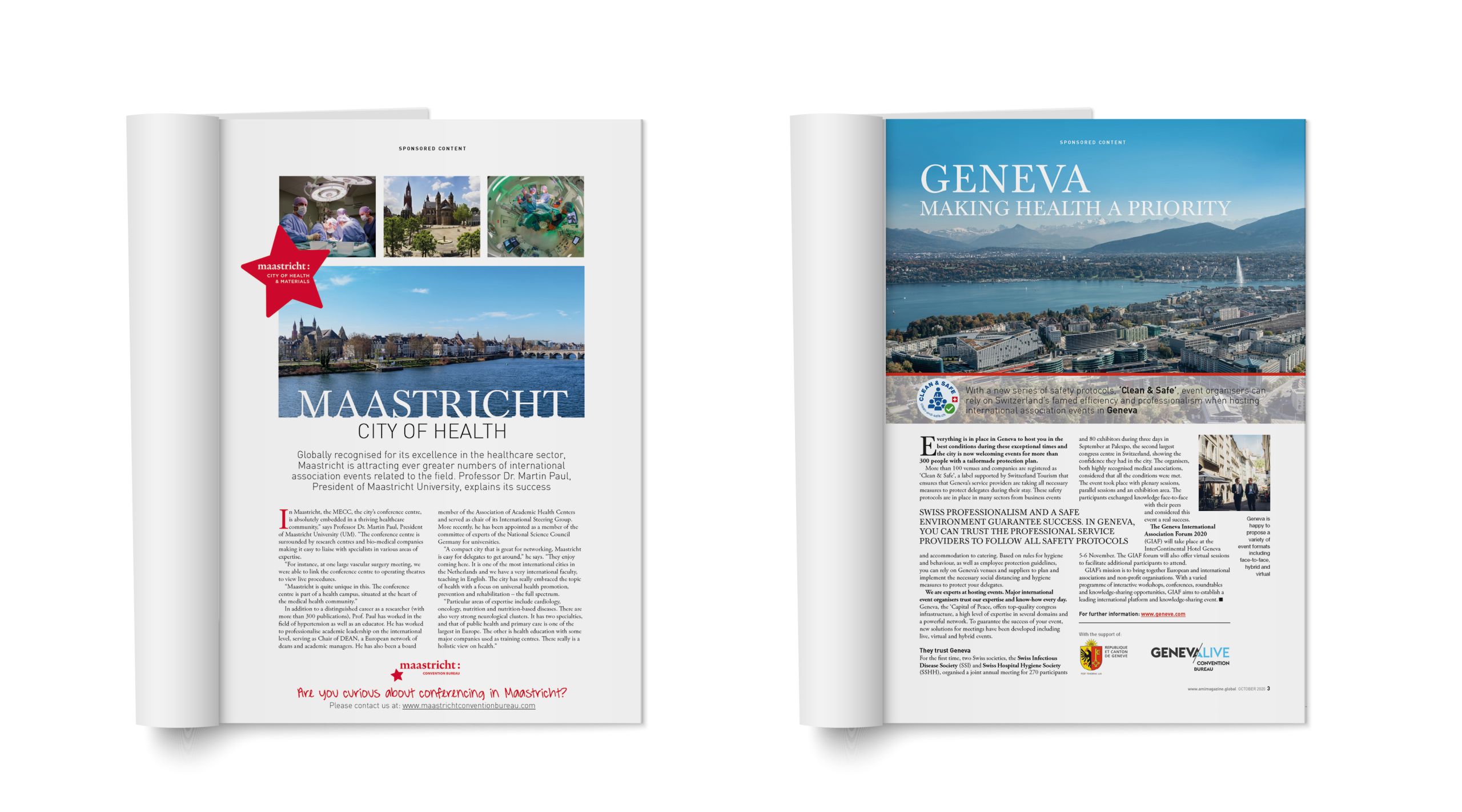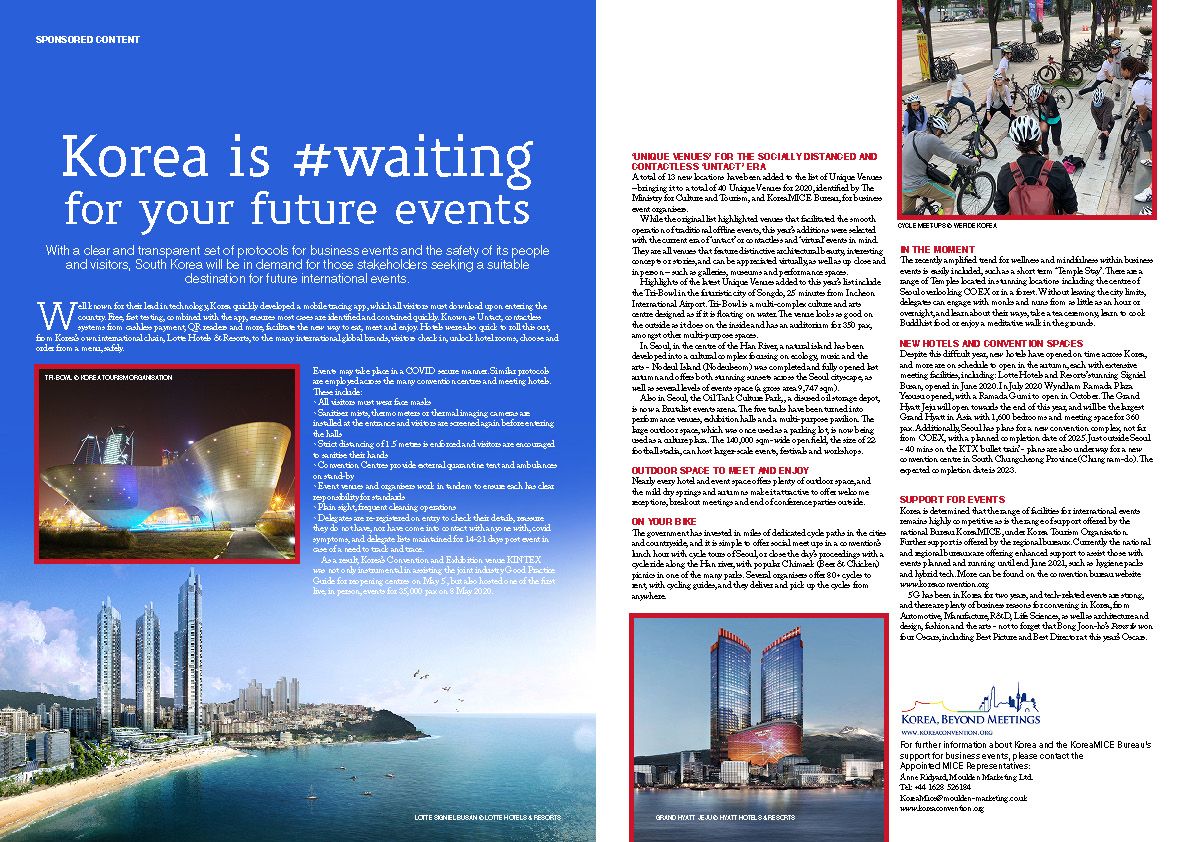 "What a good read the latest edition is. Lots of insight into how the pandemic has affected the sector and some great thoughts about taking the positives out of 2020!"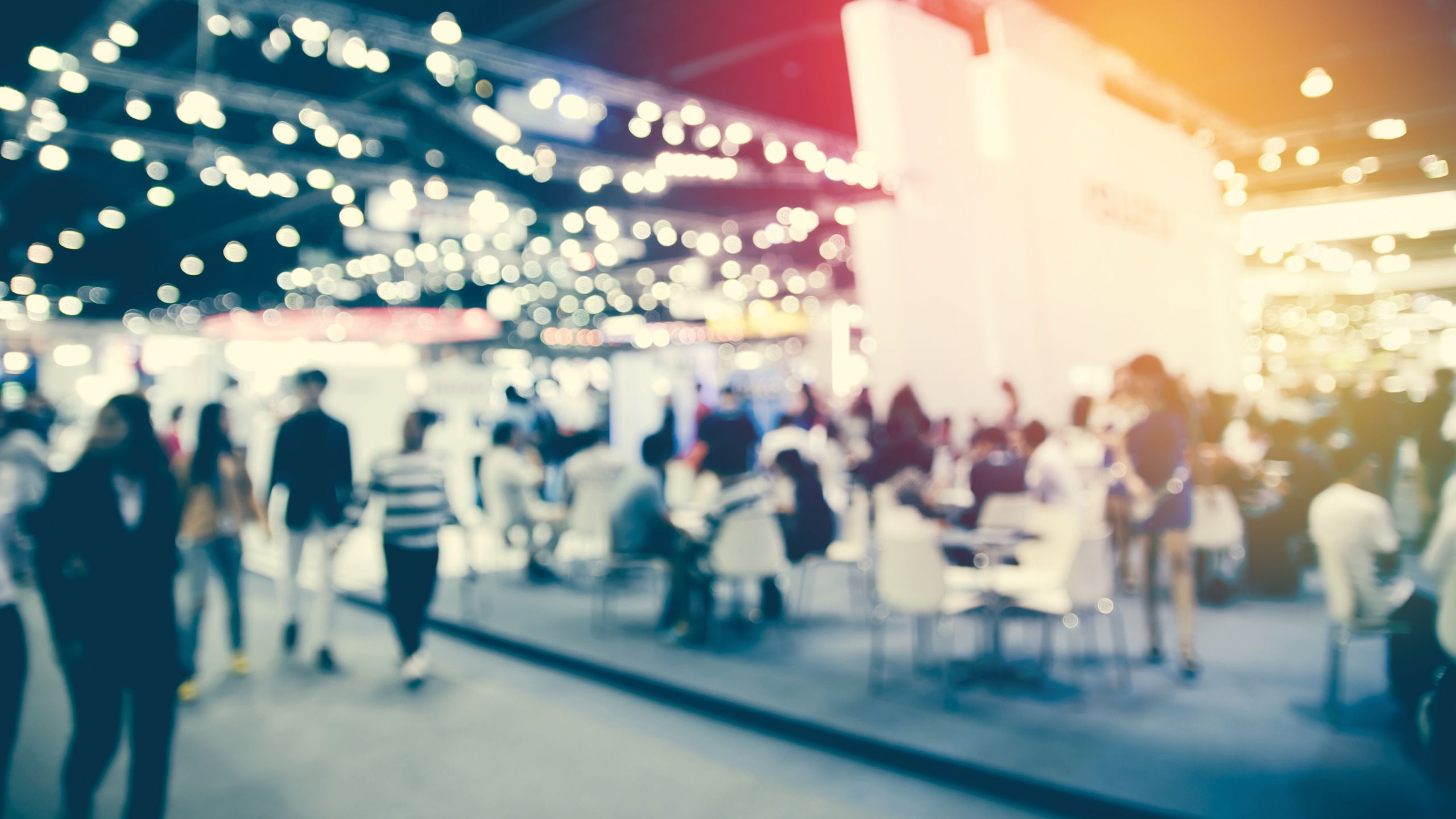 MITMagazine.co.uk
MITmagazine.co.uk is the home of M&IT magazine online and is the place to access the latest news, views, venue information and jobs.

It offers an inventory of exciting new digital advertising options such as fabric, sponsored content and rolling video, as well as standard promotional slots.
Banner Advertising
Video Marketing
e-newsletters
Innovative marketing through a wide range of digital products.
Receive reports of impressions and clicks to measure your campaign success and brand exposure to conference and event planners.
Fabric banner
Feature exclusively in the most prominent position on our website
Position: Every page including news pages and the homepage
Duration: Weekly
Size: Desktop 1920px x 400px Mobile 720px x 400px
Billboard or leaderboard
Position: A popular choice to feature on the homepage or news pages
Duration: Monthly
Sizes:
Billboard Desktop 970px x 250px Mobile 320px x 100px
Leaderboard Desktop 970px x 90px Mobile 320px x 50px
Medium square banner (MSB)
Prime position available across a number of our most popular pages
Position: Feature on the homepage or news pages
Duration: Monthly
Size: 300px x 250px
Double medium banner (MSB) or expanding MSB
An interactive banner that enlarges when the mouse rolls over it,
making it double the size. Available to purchase statically and without
an enlarging feature.
Position: News pages only
Duration: Monthly
Size: Double MSB 300px x 600px Expanding MSB 600px x 600px
Rolling video
Showcase your promotional video on our websites
The video will automatically play for the user with the option
to add sound if they wish.
Position: The homepage and news pages are available
Duration: Weekly or monthly
Size: 300px x 250px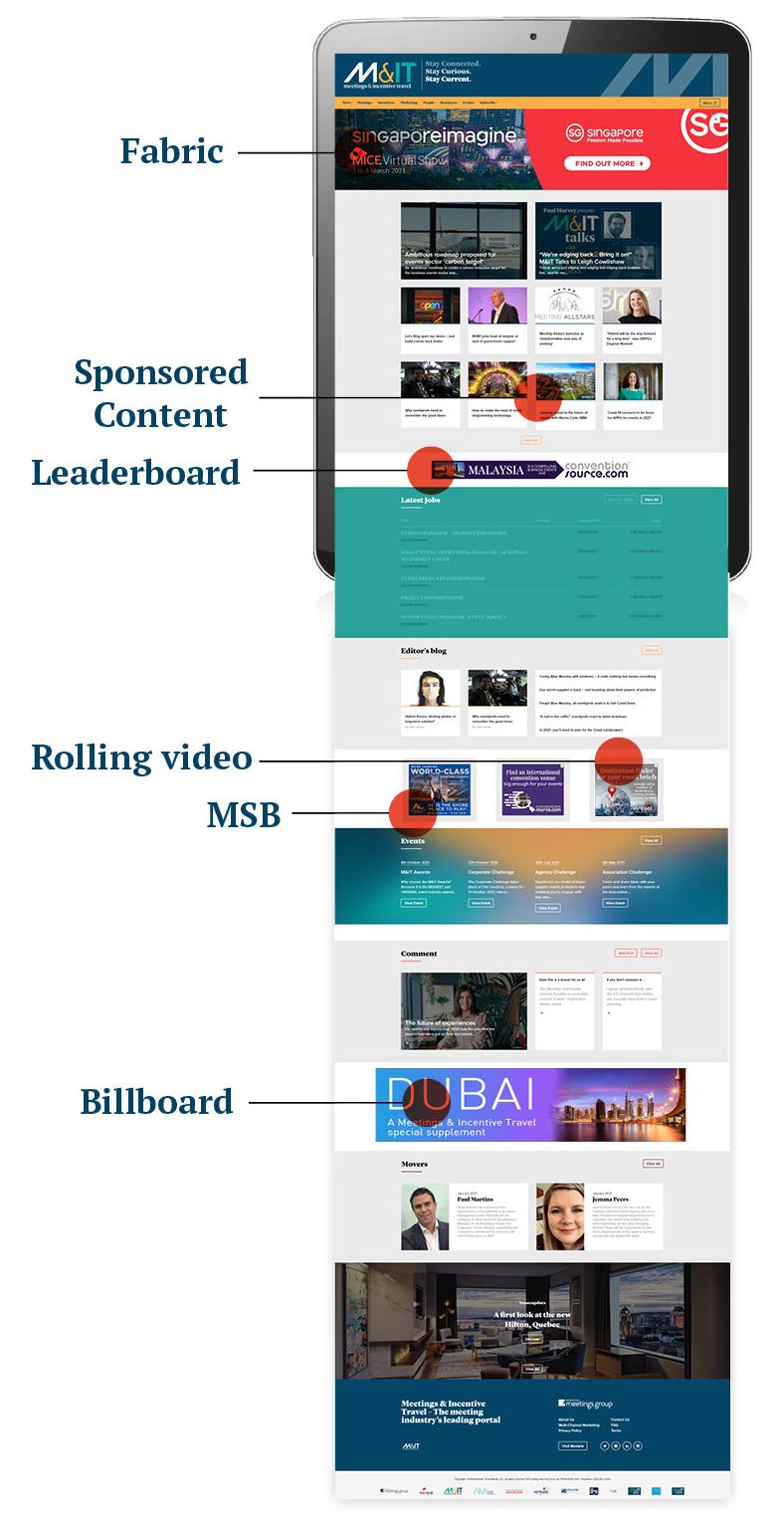 Sponsored Content (online)
Our new Sponsored Content features are more impactful and dynamic than ever. Written by our highly experienced Editorial team and produced by our innovative Production team you can capitalise on the trust and reputation built by M&IT over 30 years.
Sponsored Content offers one weeks premium – visibility on the homepage and then indefinite exposure in the editorial / news section of the website. Giving great longevity to your message on our website that attract more than 28,000 +visitors and 48,000 page views each month.
In addition, to ensure maximum exposure to the M&IT audience the Sponsored Content is promoted on two editions of the M&IT eNewsletter – targeting over 20,000 readers per dispatch.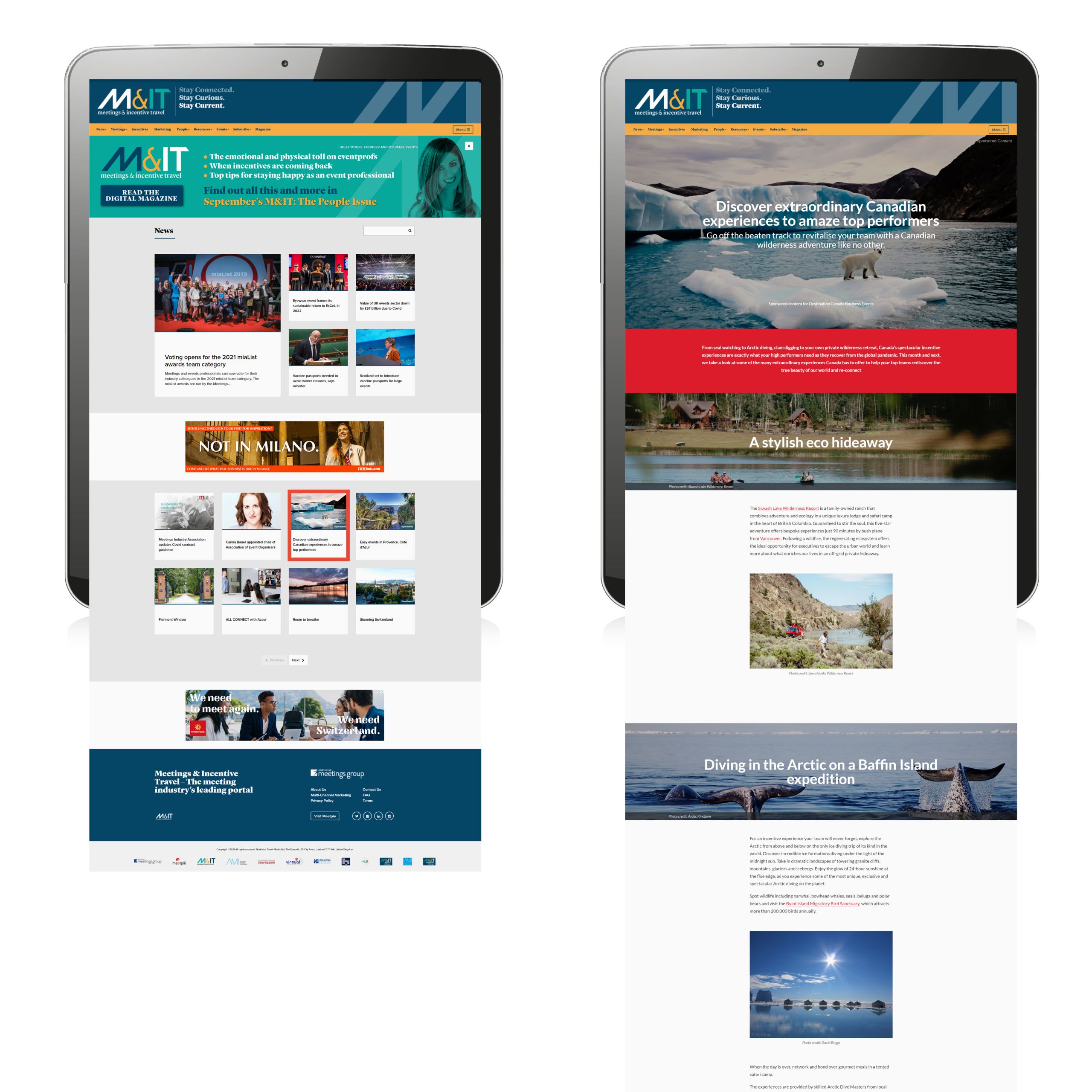 M&IT eNewsletter
Our M&IT readers lead busy lives – organising meetings, attending trade shows and selling sponsorship.
Our weekly e-newsletters helps them keep in touch and stay up-to-speed. They include a round-up of key news stories, highlighted features from the magazine, editor's blogs, podcasts and webinars – and links to other promotional channels such as www.conventionsource.com. M&IT's eNewsletter is distributed once a week to 20,000 meeting and events professionals.

Social Media
Access our social media audience from our M&IT database and Meetings Show database. You can reach over 25,000 followers on Twitter, 1,500 on Instagram, 3,000 on Facebook and 3,500 on LinkedIn.
Engage with this audience by supplying us with your social media campaign to distribute on your behalf
Our social media campaigns include:
Duration: 1 month
Twitter: 4 x tweets
Facebook: 4 x posts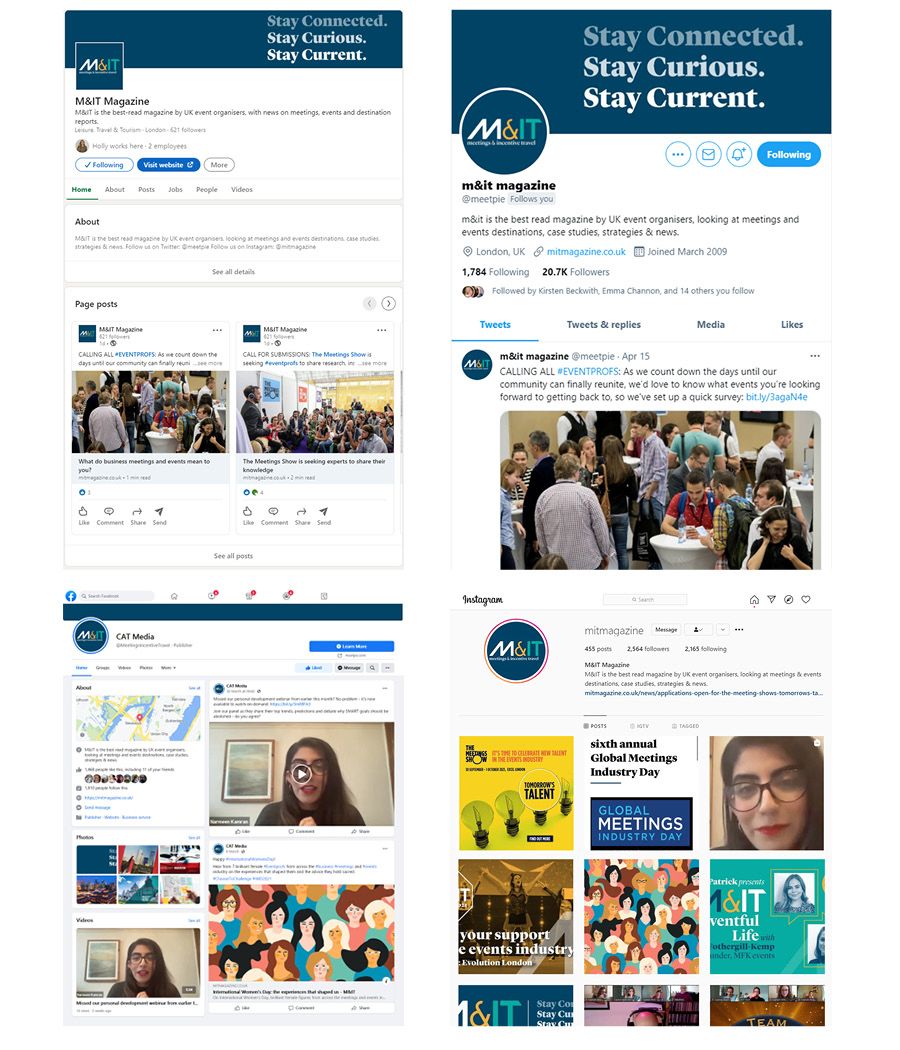 Webinar Sponsorship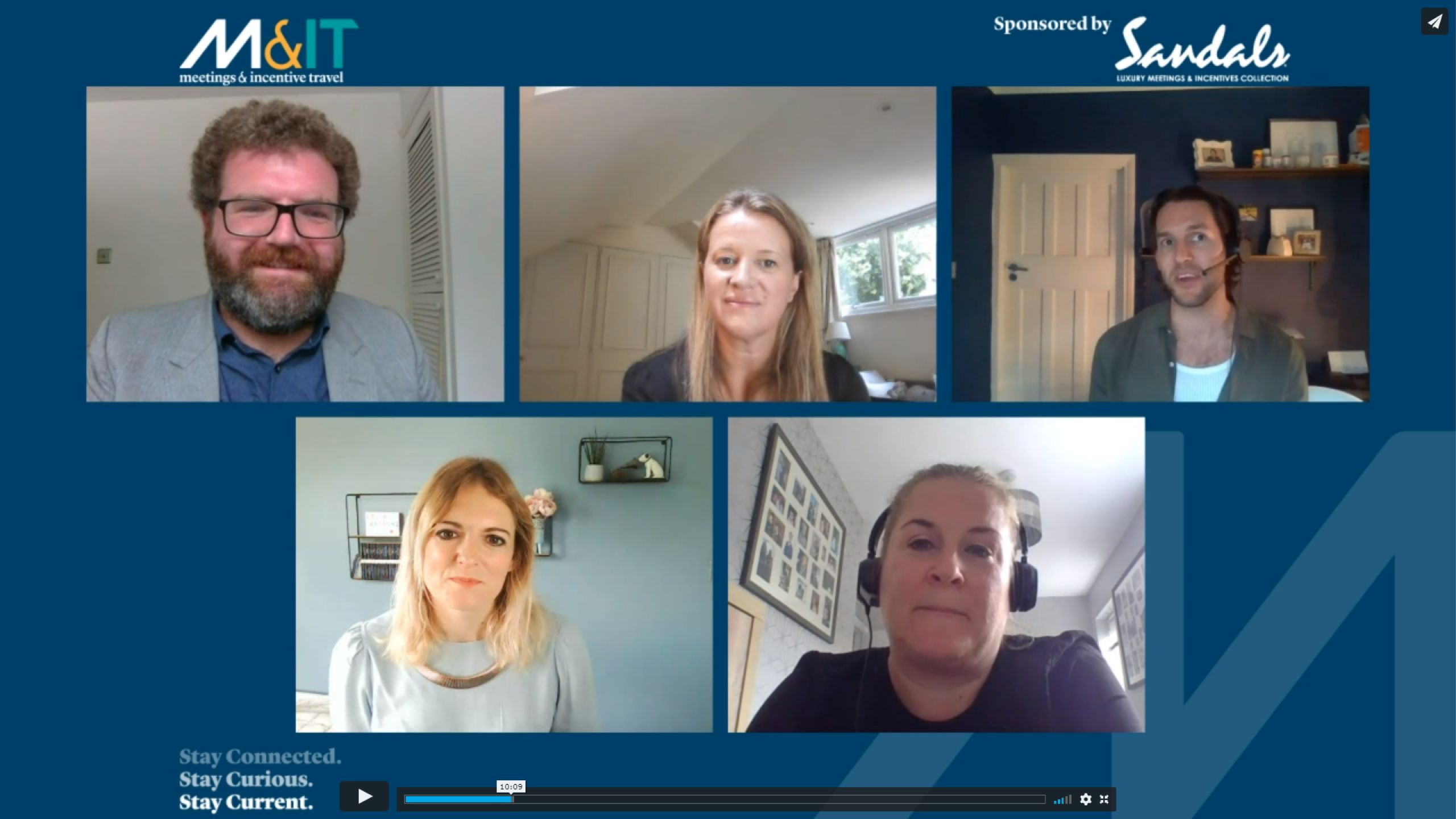 Hosted by the editor of M&IT, influencers from the industry are invited to discuss trending themes relevant to the audience. The carefully selected panel will share their thoughts, knowledge and expertise to help event planners make better and more informed decisions. This is an educationally led webinar. As sponsor of the webinar you will enjoy the following fantastic and unique exposure:
Pre-webinar promotion
Logo branding on webinar promotional adverts on the website homepage
Logo branding and sponsor advertisement* on the webinar information page and live webinar page
Organic Social Media Exposure Logo branding on 3 to 5 posts to promote webinar
Email Logo branding on dedicated webinar acquisition email Logo branding on dedicated webinar email Logo branding in promotional e-newsletter
In-webinar promotion
Live webinar: Logo branding included throughout the live webinar
Advertising: 30-second pre-roll video advert played at the start of the webinar
Bespoke sponsor message: Personalised pre-recorded sign off from sponsor (30 seconds)
Shout-out from editor: Editor/webinar host thanks for sponsoring the session at the beginning and end of the webinar
Post-webinar promotion
Lead generation: GDPR approved data of all registrations
Email: Logo branding on follow up on-demand email promotion to drive additional views
Website: Logo branding and sponsor advert featured on the on-demand webpage
Email marketing
Reach more than 10,000 named buyers in the UK, targeting top-quality event buyers.

Segment your campaign geographically, by buyer type or by industry sector and easily measure your ROI with instant feedback on your campaign. Use this data to help increase your own database numbers.
Full HTML reporting provided
Design creation available
Optional hosting facilities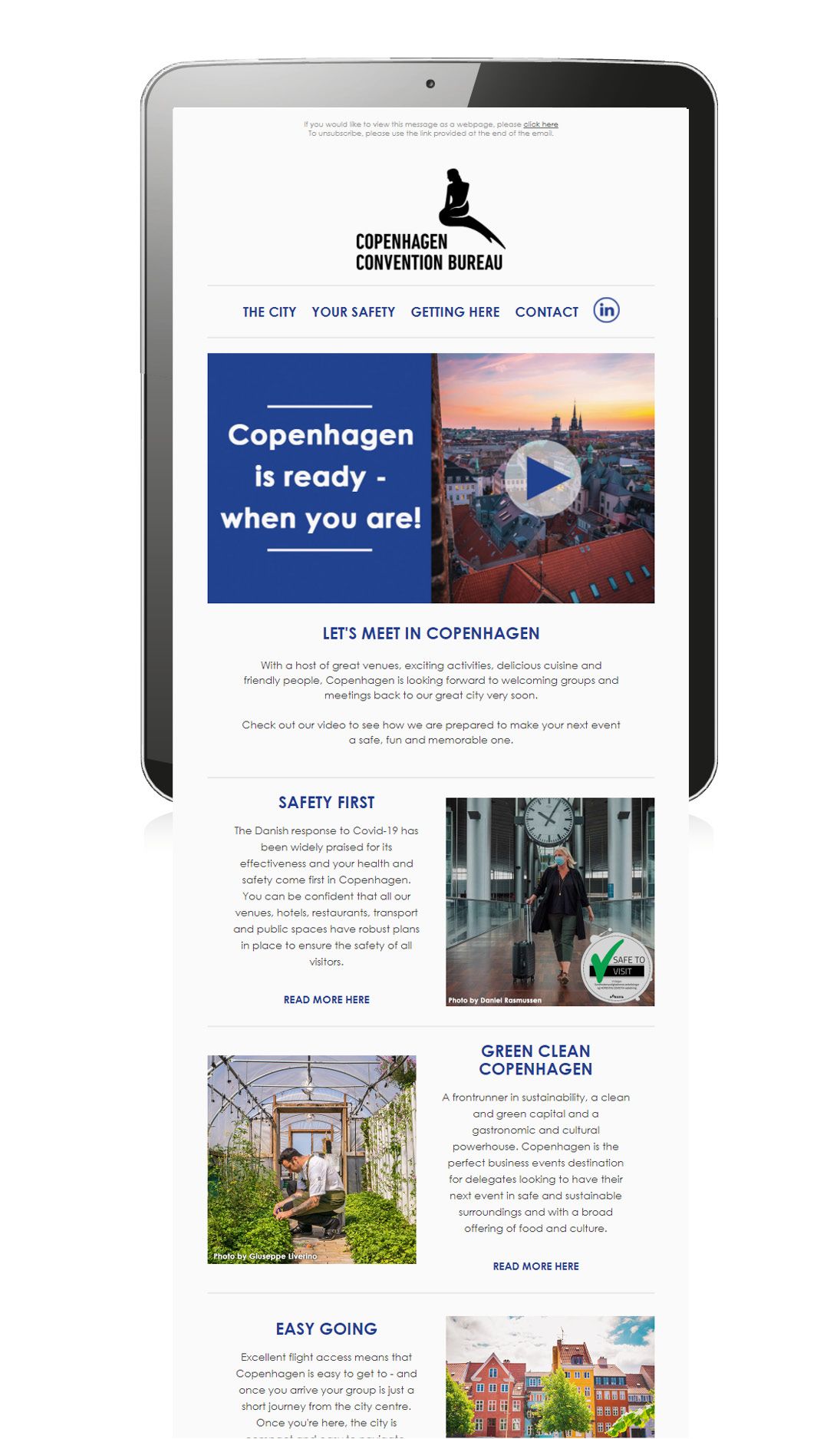 Market Research
Ask the questions relevant for your organisation to gain an insight into the market and to help you with future business planning.
M&IT offers a unique opportunity to target buyers from the UK meetings market with a bespoke survey with questions tailored to your needs so you can gain market intelligence.
Our database is fully GDPR compliant so you can be sure of a targeted distribution and response.
"The survey response was great from agencies and corporates and gave us plenty of really useful feedback for our Hotel and DMC partners in Malta and for us to analyse how we should continue to market the destination moving forwards"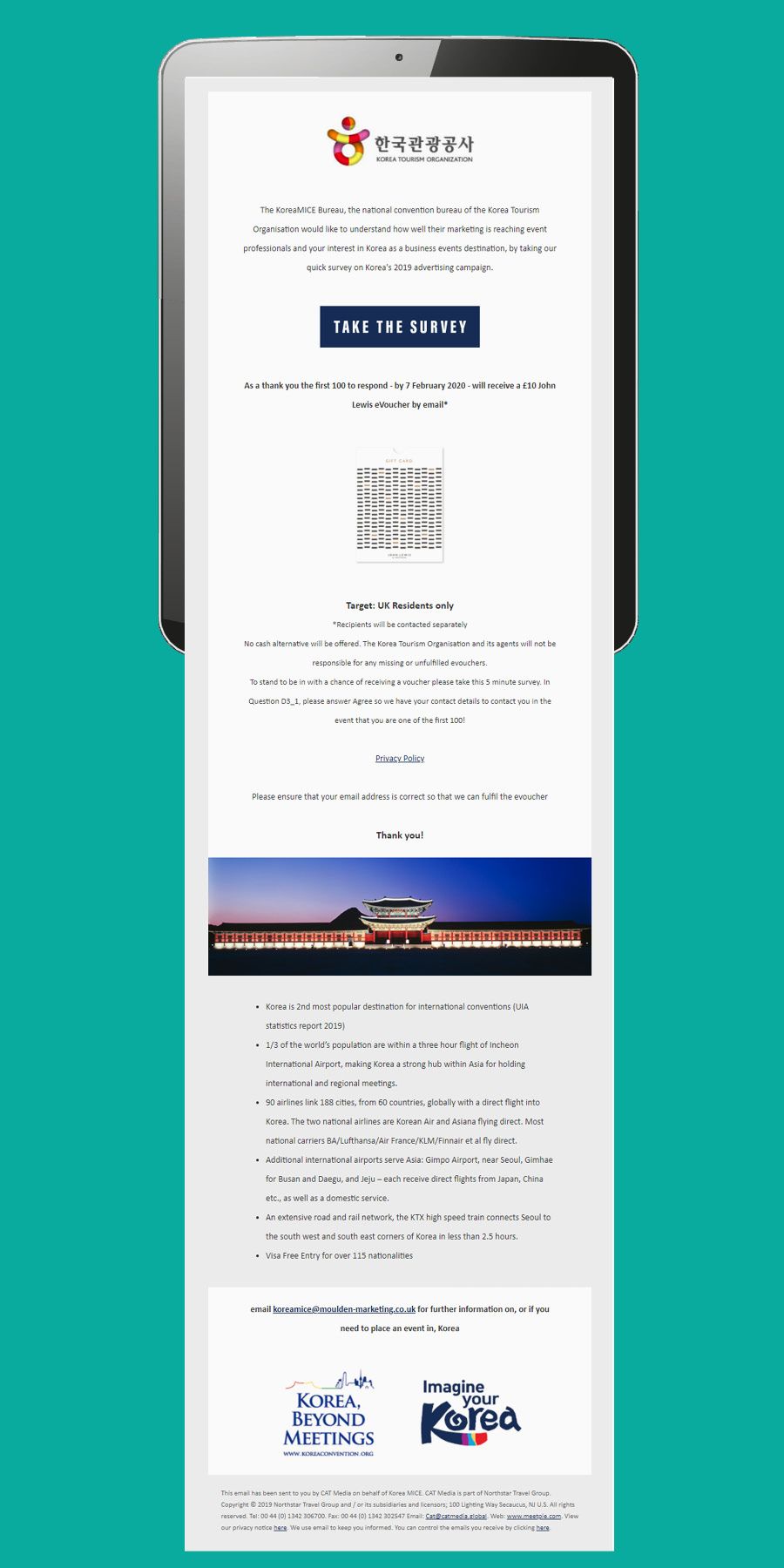 Contact
For more information or to discuss options contact:
Ross Barker
Group Commercial Director UK, Northstar Meetings Group
r[email protected]
---